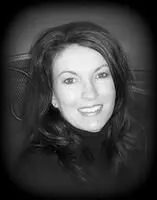 Cyndi McNeil, MS, LMFT is a graduate of Kansas State University with her Bachelor's degree in Psychology and her Masters Degree in Marriage and Family Therapy. She is a Licensed Marriage and Family Therapist (Montana License #23).
Cyndi has worked in Social Service for sixteen years, and is especially passionate about helping people improve their lives and their relationships . Although Cyndi began her clinical experience in Kansas, she previously lived in the Bitterroot Valley (1997-2000) and served as Coalition Coordinator and Transitional Housing Case Manager for SAFE, Inc in Hamilton, MT.
Cyndi specializes in trauma and attachment disorders, and served as the Assistant Director of C.A.R.E. Counseling, Inc. (Topeka, KS), a center specializing in serving children who experienced attachment disruptions and complex trauma. Cyndi also provided therapy for combat veterans and their families while working for the Department of Behavioral Health at Fort Riley, KS.

In addition to her clinical expertise, Cyndi has extensive experience in providing workshops and trainings for other professionals and parents in the areas of trauma and attachment. Cyndi has served as a guest speaker/trainer for such organizations as the Annual Governor's Conference Against Child Abuse, Kansas Association of Marriage & Family Therapists, KVC Behavioral Health Resource Family Conference, The Foster Care Affair, and the Community Mental Health Centers Annual Conference.
Cyndi has completed specialized trainings to ensure the highest quality treatment for children and their families. These trainings include:
Emotionally Focused Therapy, a specialized couple therapy.
Play Therapy Certificate program from KC Play Therapy Institute
Theraplay, a specialized attachment based training.
Dyadic Developmental Psychotherapy (DDP), an evidence-based treatment for children with attachment and trauma disorders.
In 2011, Cyndi opened the Center For Hope and Healing in Hamilton, Montana and is committed to providing the most effective psychotherapy treatments to her clients. Since opening her private practice, Cyndi has recieved Advanced Training in Emotionally Focused Therapy, which is considered the "gold standard" for couples therapy.
In addition to private practice, Cyndi is currently serving as Treasurer for the Montana Association of Marriage and Family Therapists. Cyndi is also the Assistant Director of Montana EFT, a statewide organization focusing on the expansion of EFT in the state of Montana.
Personally, Cyndi enjoys horseback riding, snowboarding, hiking with her dogs, and spending time with her family and partner. Cyndi loves Montana and all the amazing beauty and exciting experiences it has to offer!